Facial fillers are products such as collagen, hyaluronic acid and calcium hydroxyl apatite that rejuvenate facial skin by reducing or eliminating wrinkles, raising scar depressions, enhancing lips and replacing soft-tissue volume loss through facial injections. With age, our skin becomes more susceptible to wrinkles and sagging. Exposure to sun and years of muscle movement (squinting, chewing, smiling) contribute to tissue breakdown of the skin.
Facial fillers serve to refresh the skin in the face and around the eyes by replacing age-related soft tissue loss around the face, eliminating scar divets, improving the fullness of lips, and reducing wrinkles. They are made of various materials including hyaluronic acid, collagen, calcium hydroxyl apatite, and others. Facial fillers last longer than Botox- usually around a year for each area.
As we age, we naturally lose collagen and soft-tissue around the face, which can lead to sagging and wrinkles. Normal activity such as muscle movement contributes to the soft tissue loss, unfortunately we cannot prevent this. Hyaluronic acid is the naturally occurring filler around the face and as we age, hyaluronic acid decreases. The face loses its natural volume as a result, and nasolabial folds, marionette lines, downturned and less voluminous lips and a mental (chin) fold can occur. Eyelid hollowness can be inherited but is exacerbated by continuous fat loss around the eyes. This can be especially pronounced in a thin person, or someone who has recently lost weight.
How are Facial Fillers Administered?
Facial fillers are injected through few tiny injections on certain areas of the face, depending on what you are targeting. The specific technique varies depending on the area that is being treated. For example the under eye area is treated in a different fashion than the cheeks or the lips. Dr. Rapoport's expertise will help explain the different nuances of the various techniques behind each area. The role of dermal fillers is to replace the loss of collagen and hyaluronic acid in the face, and restore fullness to the areas that have lost volume, and to smooth out some deeper lines that have resulted. Facial fillers are injected around the mouth to decrease marionette lines, nasolabial folds, and downturned lips, into the lips to restore lip fullness and appearance, and for any asymmetrical parts of the face.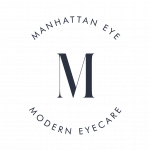 What are some well known facials?
Juvederm Facial Filler: Made of a hyaluronic acid gel, Juvederm is a naturally-occurring substance in the skin that contributes to volume and hydration. Juvederm is designed to temporarily correct moderate to severe facial wrinkles and folds. Juvederm is made by Allergan, the same makers of Botox.

Restylane Facial Filler:

A non-animal, biodegradable gel composed of hyaluronic acid, Restylane is a soft tissue dermal filler that adds volume to the skin through tiny injections; smoothing facial folds and wrinkles in areas around the mouth and eyes.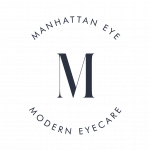 What to Expect from Facial Fillers?
There are several areas where Dr. Rapoport injects filler:
Jawline – Jawline dermal filler can help the skin around the jaw and jowl area look tighter. This decreases a weak jawline and leads to a more defined, slim jawline.

Chin – Chin filler can be used to increase definition to a recessed chin and to decrease chin dimpling. Filler in this area is typically done in conjunction with jawline filler.

Lips- Lip filler increases lip fullness and youthful appearance. It can also be used to correct any asymmetries.

Cheeks – Cheek filler helps improve the loss of natural collagen and tissue that occurs with age. It organically slims and contours the face and has the added benefit of decreasing tear trough hollowness and lifting nasolabial folds.

Eye trough – eyelid filler is injected into the tear trough below the eye to decrease the appearance of hollowness, dark circles, and of a tired appearance.
WHY CHOOSE MANHATTAN EYE? Facial Fillers with Dr. Rapoport in NYC
With years of focused medical and surgical training, Dr. Rapoport possess a unique knowledge of the fragile anatomy of the muscles around the eyes. If you are choosing your filler injector, remember that an ophthalmologist (and a physician)'s extensive knowledge of facial anatomy may maximize your outcome.
Dr. Rapoport sees many "first timers" and her soothing nature and coaching through the process will make you feel comfortable. She performs a very soft treatment for first timers and tailors each plan to individually suit each patient. Most importantly, you will love the results! With a conservative approach and an eye for beauty herself, Dr. Rapoport provides the most natural results. 
"I've been essentially blind my whole life and recently decided to get elective eye surgery. I unfortunately did not qualify for Lasik, but did qualify for PRK.

Dr. Rapoport was fantastic - she explained all my options in detail and was very diligent in giving me instructions pre/post operations - even when I asked twice/three times. She's always available to talk and super empathetic. I could not recommend a better eye surgeon!"
"Best eye doctor in New York! Dr. Rapoport is very personable, professional and most importantly a great doctor. Dr. Rapoport recently performed my LASIK surgery, for which she gave me clear pre and post-op instructions and made a point to check regularly on my progress. She did a great job to put my nerves at ease and walked me through the entire process. Now three weeks after the surgery I can see better than ever with 20/20+ vision! I strongly recommend Dr. Rapoport if you are considering LASIK, or if you are simply in need of a great eye doctor."
"I have now seen Dr. Rapoport for dry eyes, removal of papillomas around my eyes, and Lasik surgery. My experiences with her have all been wonderful. She always takes the time to explain everything really clearly, and my results have all been great. When I originally asked about Lasik, she gave me a very balanced perspective on my options, which I really appreciated. She also has a great energy about her, and she's just an overall pleasure to be around. I have referred several friends and family to her and they've all said great things about her as well. I can't recommend her enough."
"After seeing Dr. Rapaport for three months I have experienced the greatest improvement for my dry eye syndrome than I have in the past 15 years. Dr. Rapaport is very knowledgable and caring. I am very grateful to her and her staff, in particular to Amy, who has been incredibly helpful to me. Everyone here conducts themselves in a highly professional manner, and they also run a tight ship in terms of timeliness. I have been seen every time without waiting any more than 5 minutes, and this I appreciate a lot. I feel very fortunate to be a patient at this medical practice."
"Dr Rapoport is a skilled, knowledgeable, sincerely caring medical professional. I started seeing her a year ago and have since moved out of state. Regardless, it's a priority for me to continue under her good care.

I feel confident in her abilities - and it is my eyesight afterall!"