Welcome to Premiere
Eye Care In Manhattan
Welcome to Premiere Eye Care in Manhattan.
Manhattan Eye is a premium boutique ophthalmology and LASIK practice that customizes its approach to each patient's individual needs with a delicate touch and warm bedside manner. Our goal is to provide specialty care focusing on laser vision surgery and cataract surgery.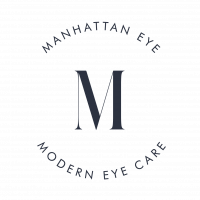 Why Choose Manhattan Eye?
Most people consider eyesight the most important of the five senses. We have the experience, training and surgical volume to provide the most advanced, effective eye care and surgery and ongoing eye wellness.
With the latest high-tech imaging modalities and equipment, Manhattan Eye provides the a modern and individualized experience. Dr. Rapoport keeps abreast of the latest techniques and has been among the first surgeons in NYC to implant the Panoptix lens and Dextenza steroid insert, and to perform collagen cross linking.
We stand apart because of our commitment to patient education, optimal outcomes, and ongoing communication. Every step of our process is streamlined for your convenience, making sure no questions are left unanswered or concern unaddressed.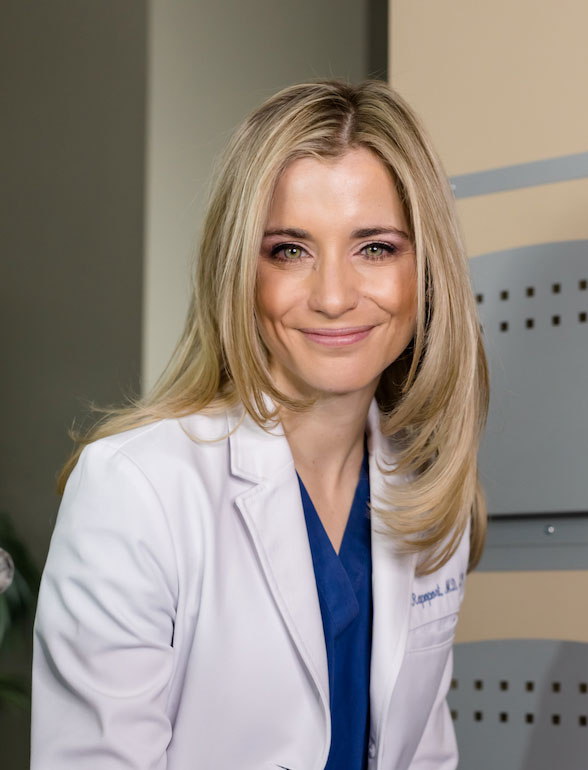 Dr. Yuna Rapoport is a board-certified ophthalmologist with extra fellowship training in refractive, corneal, and cataract surgery.  Having trained at Mass Eye and Ear of Harvard Medical School,  the Accelerated Honors Program in Medical Education at Northwestern, and Vanderbilt, she has accumulated a fund of expertise that she now brings to each patient.  Her work regarding advances in eye care and surgery has been published in leading peer-reviewed medical journals and presented at major ophthalmology meetings.

As Assistant Professor of Ophthalmology at Mount Sinai Icahn School of Medicine, Dr. Rapoport is actively involved in resident and fellow education. She is a Diplomate of the American Academy of Ophthalmology, a member of New York State Ophthalmological Society and of American Society of Cataract and Refractive surgery. Dr. Rapoport has been named a Castle Connolly's Top Cataract and Cornea Doctor by her peers and colleagues.  She is a go-to ophthalmology expert for popular media, having appeared on Dr. Oz and Inside Edition. She is the Chief Medical Officer of Luxury Optical Holdings, the largest domestic retailer of luxury glasses frames.  She serves as a regular consultant for industry and for investment firms.

Dr. Rapoport is committed to global ophthalmology. After studying cataract camp models in southern India, she co-founded a nonprofit organization to help Ghanaian ophthalmologists start similar surgical models in rural parts of Ghana. She has traveled several times to Nepal to do mission trips to teach phacoemulsification surgery techniques.

Dr. Rapoport is passionate about vision. She brings her expertise, delicate touch, and warm bedside manner and creates a customizable plan for each patient, whether surgical, cosmetic, or medical.
English · Spanish · Russian · French · Hebrew
"I've been essentially blind my whole life and recently decided to get elective eye surgery. I unfortunately did not qualify for Lasik, but did qualify for PRK.

Dr. Rapoport was fantastic - she explained all my options in detail and was very diligent in giving me instructions pre/post operations - even when I asked twice/three times. She's always available to talk and super empathetic. I could not recommend a better eye surgeon!"
"Best eye doctor in New York! Dr. Rapoport is very personable, professional and most importantly a great doctor. Dr. Rapoport recently performed my LASIK surgery, for which she gave me clear pre and post-op instructions and made a point to check regularly on my progress. She did a great job to put my nerves at ease and walked me through the entire process. Now three weeks after the surgery I can see better than ever with 20/20+ vision! I strongly recommend Dr. Rapoport if you are considering LASIK, or if you are simply in need of a great eye doctor."
"I have now seen Dr. Rapoport for dry eyes, removal of papillomas around my eyes, and Lasik surgery. My experiences with her have all been wonderful. She always takes the time to explain everything really clearly, and my results have all been great. When I originally asked about Lasik, she gave me a very balanced perspective on my options, which I really appreciated. She also has a great energy about her, and she's just an overall pleasure to be around. I have referred several friends and family to her and they've all said great things about her as well. I can't recommend her enough."
"After seeing Dr. Rapaport for three months I have experienced the greatest improvement for my dry eye syndrome than I have in the past 15 years. Dr. Rapaport is very knowledgable and caring. I am very grateful to her and her staff, in particular to Amy, who has been incredibly helpful to me. Everyone here conducts themselves in a highly professional manner, and they also run a tight ship in terms of timeliness. I have been seen every time without waiting any more than 5 minutes, and this I appreciate a lot. I feel very fortunate to be a patient at this medical practice."
"Dr Rapoport is a skilled, knowledgeable, sincerely caring medical professional. I started seeing her a year ago and have since moved out of state. Regardless, it's a priority for me to continue under her good care.

I feel confident in her abilities - and it is my eyesight afterall!"
English · Spanish · Russian · French · Hebrew
Dr. Rapoport is affiliated with the following renowned institutions: