Dr. Rapoport News & Media
Highly respected in New York City for her skill, innovation, and experience as a thought leader in Opthlamology, Dr. Yuna Rapoport is frequently sought after by the media as an authority in the field. She has been featured in print, television and online news.


Castle Connolly's Top Doctors
Dr. Rapoport is distinguished in Castle Connolly's America's Top Doctors: 2018, 2019, as well as Top Doctors: New York Metro Area in 2018 – 2019.
Dr. Rapoport discusses Lasik refractive surgery with Dr. Oz.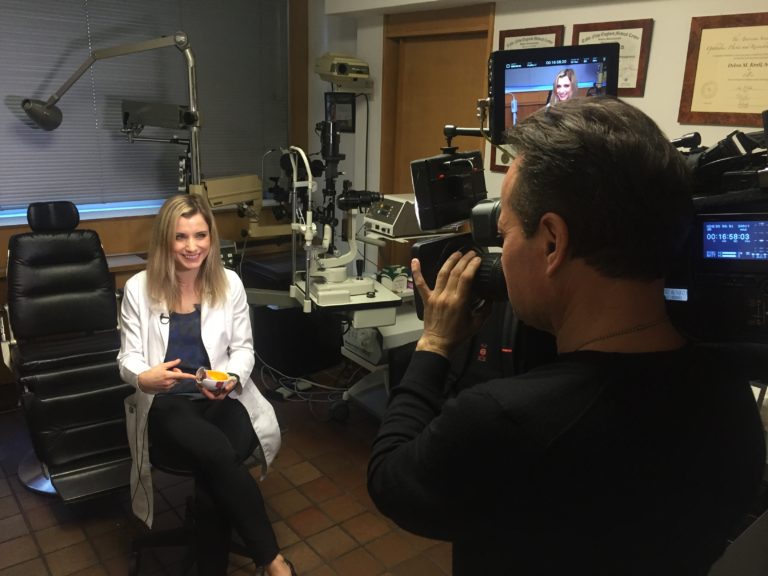 Dr. Rapoport discusses keratoconus and collagen cross linking on Inside Edition.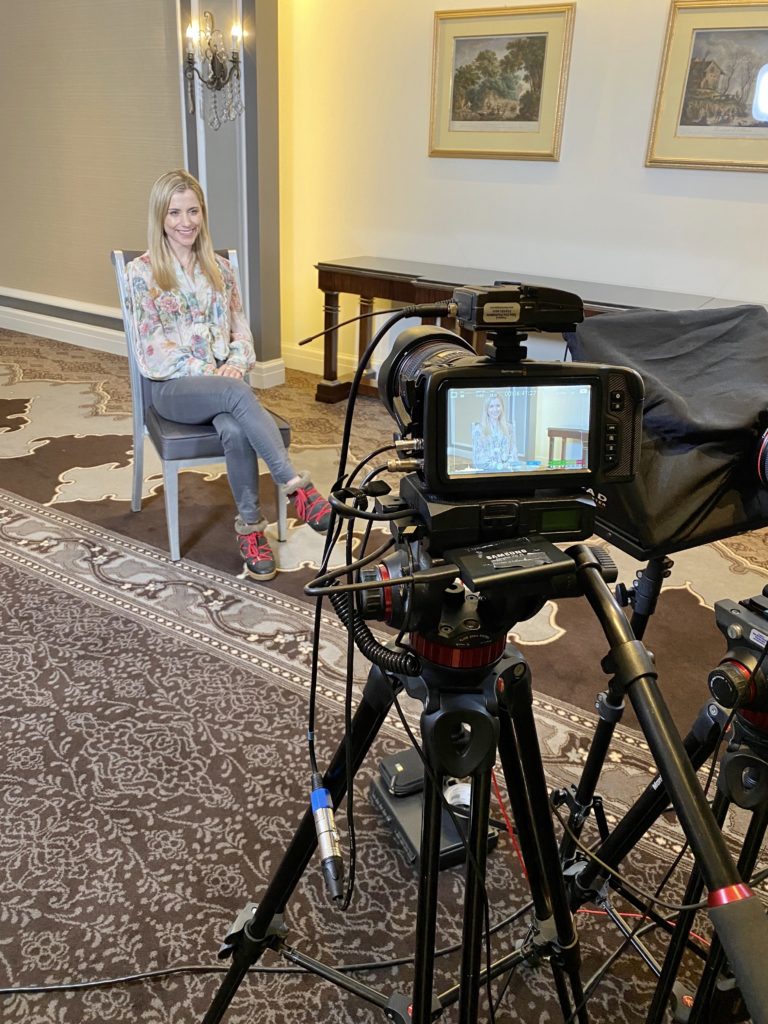 Dr. Rapoport filming for BMC Ophthalmology discussing ocular surface disease management.
Harvard Medical School's Digital Journal of Ophthalmology published Dr. Rapoport's findings of infectious keratitis in post-Lasik surgery.
Pubmed.gov archived 10 peer-reviewed article of Dr. Rapoport, covering such topics as Dry Eye Syndrome, Cataract Procedures, Glaucoma, and more.
The American Journal of Opthalmology Case Reports (Vol 13., March 2019) published Dr. Rapoport co-authored article called "Exposure, entropion, and bilateral corneal ulceration in a newborn as a manifestation of chromosome 22 q11.2 duplication syndrome", focusing on the treatment of a sight-threatening corneal ulceration.
The Journal of Neruo-Ophthalmology published "Nutritional Optic Neuropathy Caused by Copper Deficiency After Bariatric Surgery" co-authored by Dr. Yuna Rapoport. This article focused on a clinical observation by Dr. Rapoport concerning a patient with severe bilateral visual loss after a gastric bypass.
INTERNATIONAL MISSION TRIPS
Arasan Eye Hospital in Erode, India
Tilganga Eye Hospital & Geta Eye Hospital, Nepal
Dr. Rapoport co-found a nonprofit organization to help Ghanaian ophthalmologists start a similar surgical model in rural Ghana. It was during her experience at Aravind, observing cataract surgery and seeing the corneal pathology in southern India, that she decided to pursue ophthalmology as a career. She has since traveled several times to Nepal and India to do mission trips to teach phacoemulsification surgery techniques.
The Eyes Have It: A Site for Sore Eyes
Dr. Rapoport combined her artistic skills with her love of ophthalmology by partnering with Mort Gerberg, renowned New Yorker cartoonist and publishing "The Eyes Have it: A Site for Sore Eyes," a book of eye cartoons and puns.